Staff
Hideaki Arai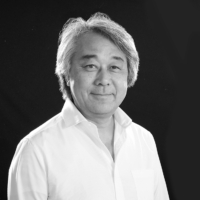 It all started for me in 1982 when I made the move here and was employed by a New Zealand travel agent to look after Japanese tourists. In 1995 I established NZ Network and by drawing on management experience gained in the travel business and working with contacts in the Japanese television industry I built up the business from a sole operator concern into a stable company. The work is incredibly varied, often exciting, and with travel to unusual destinations and in an industry full of interesting and talented people it is never routine. When there are lulls in our work volume I like to unwind with my family and to get away long boarding at the local beaches.
If you are looking at any sort of project in our region please do not hesitate to contact us. Large or small we will be more than happy to help out.
Cameron Bennett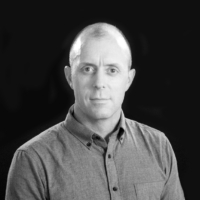 After graduating from Canterbury University I could think of nothing better to do than to travel with plenty of mountaineering and snow sports. Working on ski fields in Canada provided plenty. Three years living in Northern Japan allowed plenty more, as well as an absorbing and mystifying cultural immersion. I learned to speak a sort of Japanese that people seem to understand. On returning to New Zealand I studied at South Seas Film and TV school before joining NZ Network. Work with NZ Network is enormously varied, with constant technical and logistical challenges, big and small projects, arcane research, and sudden travel to out of the way places. Camera work provides a welcome escape from inescapable paperwork but it is the problem solving and interesting people that keep the work stimulating.
Koji Sugiyama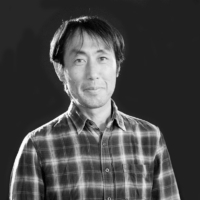 I first came to New Zealand in 1996 and studied tourism at a Polytechnic in Gisborne. Through study and surfing I met many locals and found the kindness of kiwi people amazing, so naturally I decided to find work in this country. I worked in the tourism industry and gained a familiarity with the culture and geology of NZ. Since I began work at NZ Network as a coordinator, I have learnt a lot from the peculiar and unpredictable work the Film and TV industry throws up. I have often been asked what my job entails but I am never really sure how best to explain it. So far it has involved everything from extreme adventure sports, searching for giant earthworms to casting fashion models. There is no simple explanation but the variation certainly keeps boredom away.